Gemeinsam mit imsalon.at haben creative headz eine opulente und farbenfrohe Show für die HAARMANIA in St. Wolfgang gestaltet, unter dem Titel HAIR CIRCUS wurde der Zirkus als idealer Playground die Basis für Artisten, Akrobaten, Tänzer, Models und Friseurinnen.
Welcome to the Hair Circus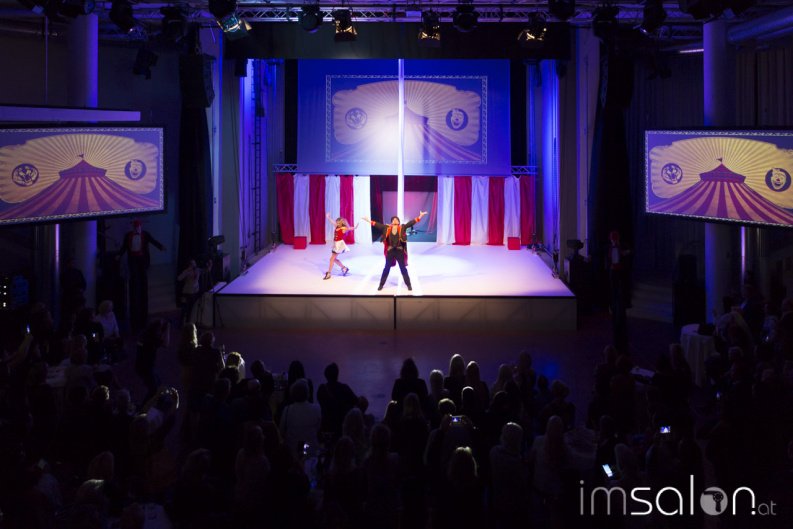 Die Idee
In einer komplexen Inszenierung mit einer Komposition aus Musik, Visuals und Choreographie wurde das Thema Zirkus umgesetzt. Im Mittelpunkt natürlich das Styling der Haare bzw. künstlerische Frisuren.
Die Artisten
Partner Akrobatik einmal anders – gemeinsam mit dem Tuch, schöne emotionale Momente.
Die Show
Models, Tänzer, Akrobaten und Jongleure präsentieren die Haar Trends des Inspirational Women Team: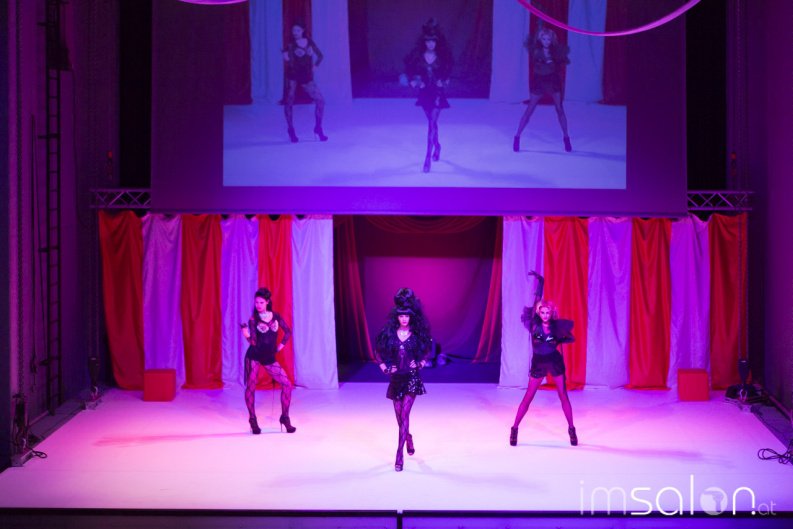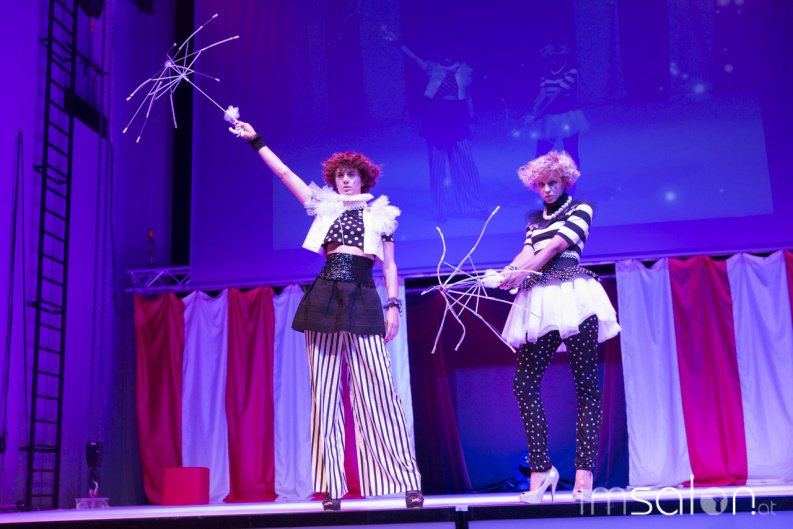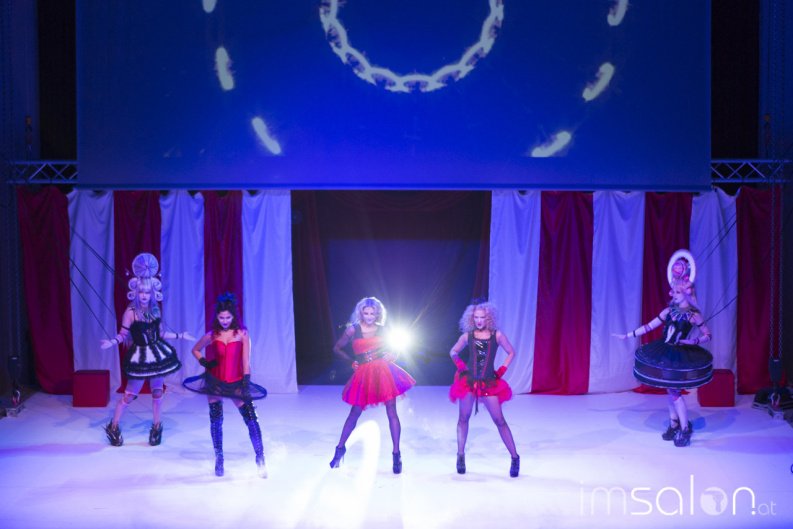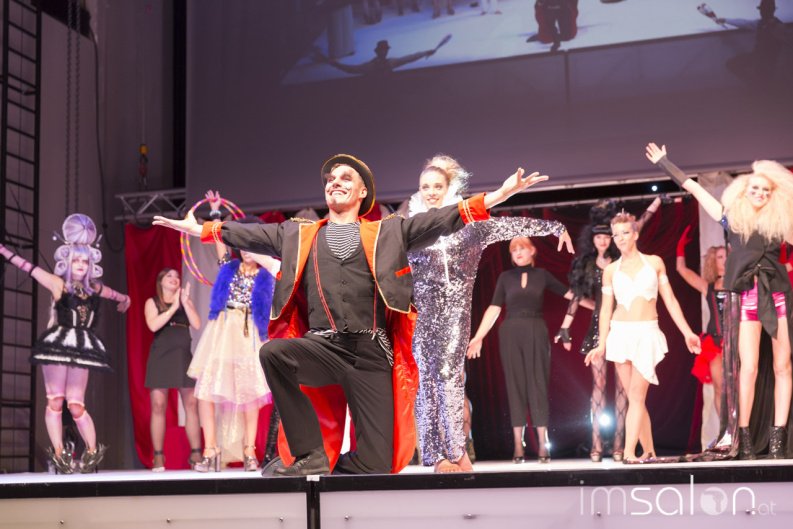 Das Inspirational Women Team
Tetyana Aleksandrovych – Freak Show
Die junge Oberösterreicherin mit ukrainischen Wurzeln hat vor ihrer Karriere als Friseurin Kunstgeschichte studiert und hat ein Faible für avantgardistische, düstere Styles. Die werdende Mutter arbeitet bei Werbe- und Fernsehproduktionen mit und war heuer für den Austrian Hairdressing Award nominiert in den Kategorien Damen Nord-West, Avantgarde und Presse.
Saniye Ilter-Sarkan – Moulin Rouge
Die Wienerin mit türkischem Background hat ihren eigenen Salon in Wien und ist alleinerziehende Mutter von zwei Töchtern. Sie ist stets energiegeladen, liebt die Showbühne und hat lange Jahre Erfahrung als Trainerin und Ausbildnerin im Rampenlicht.
Martha Norz – Clownstories
Die vierfache Austrian Hairdressing Award Gewinnerin und vierfache Patchwork-Mutter hat ihren Salon Looksus in einer schönen Villa in Innsbruck. Sie war schon Unternehmerin des Monats und arbeitet mit Herzblut bei video2hair mit. Sie engagiert sich besonders für die Lehrlings-ausbildung und ist Lehrerin in der neuen Modeschule Hallein.
Monika Priglinger – Futurebeauties
Die Oberösterreicherin ist das Edinger H.Schnitt Urgestein und leitet dort Schulungen und Akademie. Die Mutter einer Tochter ist bald seit drei Jahrzehnten Friseurin aus Leidenschaft und möchte zeigen, dass auch Frauen phantastische Styles aus den Ärmeln schütteln können.
Bernadette Wölkart – Burlesque
Die Grazerin hat 2008 den Austrian Hairdressing Award als Newcomer gewonnen und ist seither stets unter den Nominierten (heuer: Damen Süd). Sie hat schon in München und London gestylt und möchte anderen Frauen zeigen, wie viel Passion unser Beruf mitbringt.
Fotos von imsalon.at: Otmar Winterleitner & Anna Höller | LICHTMEISTER Photography